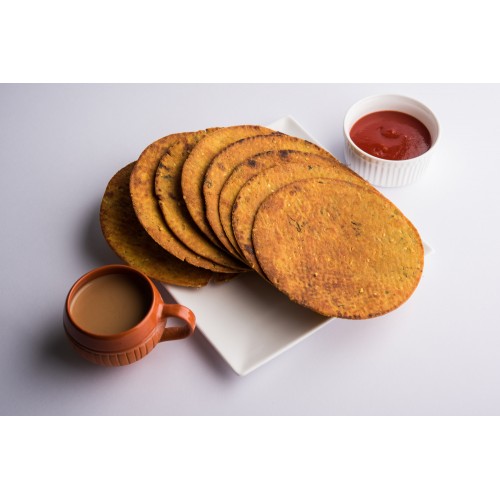 Roasted Wheat Crisps
The Indo Factory
Thin, Round, Savoury crackers made from Wheat, these delicious crisps are so versatile that they can be enjoyed with just about anything! 
Munch on them with Tea, Coffee and other beverages.
Dip them in various sweet as well as savoury spreads like Peanut Butter, Pickles, Jams and many others.
Top them with a variety of toppings such as chopped vegetables, cheese, meat, fish, herbs and spices.
Net Content per pack: 200 gms