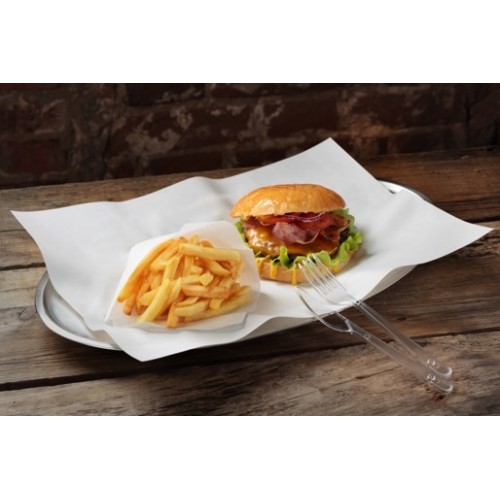 Features:
Machine finished paper, manufactured from premium quality pulp with the addition of opacifying agents like Titanium di-oxide.
The paper provides excellent brightness and comes with a uniform and smooth surface, which allows for good printing quality.
It has high opacity. 
The use of opacifying agents allows for good opacity even when the paper is wax-coated.
Usage:
Typically used for packaging Burgers, Fries and other fast food items.