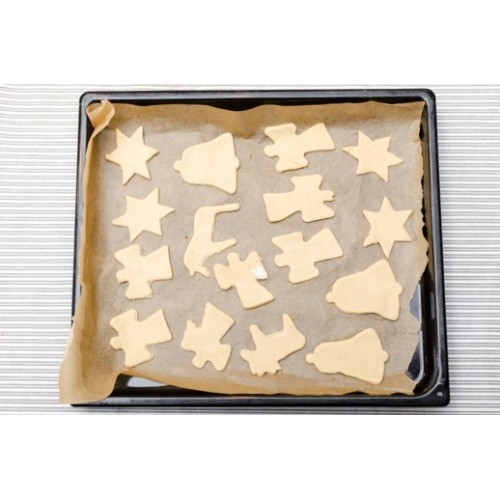 Features:
The Paper has high density, stability and heat resistant properties.
Suitable for conventional baking and microwaves.
Can sustain temperatures of up to 230 degrees C.
Can be reused up to 4 times for back to back baking.
Usage: 
Multiple baking applications as a tray liner, for cakes, confectionaries and other baked goods.
This paper eliminates the greasing of tins and trays, thereby allowing a very rapid turnaround time for batches of baked goods.